February 26th, 2021
MovieStarPlanet Partners up with Panini to Launch Trading Cards in Poland
We at MovieStarPlanet are proud to announce that Panini, the International brand leader within the world of trading card collectables, has launched a MovieStarPlanet 2 trading card collection in Poland on the 23rd of February.
The MovieStarPlanet 2 trading cards represent the perfect opportunity to combine the digital world with a physical product. In addition to giving the collectors a beautiful set of trading cards to complete, each package of trading cards includes a redeem code that gives access to collectable fashion items on MovieStarPlanet 2 – only available through the cards.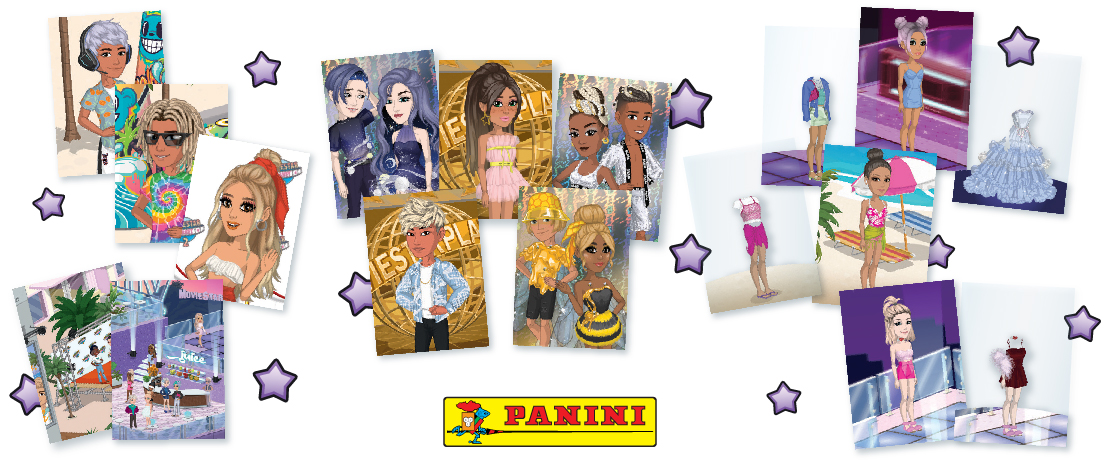 The MovieStarPlanet 2 trading card collection includes 220 different card designs, in 6 different categories. The categories, such as BFF Cards, Theme Cards, and Diamond Cards, are based on key elements from the game. The cards are designed to provide plenty of fun for both avid card collectors and MovieStarPlanet 2 players alike. Creativity and self-expression are at the core of the MovieStarPlanet universe and the trading cards mirror this with a special category of transparent cards that give the collectors the freedom to play dress up and create countless different looks.
Poland has always manifested as a great market for our licensing products. The MovieStarPlanet magazine, published by Egmont, is approaching its 9th year on the market. We believe the Panini trading cards have all the ingredients to become a success and aspire to a possible expansion to more markets.
The trading cards are available for purchase at local press outlets throughout Poland as well as on www.panini.pl