August 27th, 2021
MovieStarPlanet Magazine: The 100th Anniversary Issue
The year 2013 marks the birth of the Polish MovieStarPlanet magazine. Ever since, on a monthly basis, a new issue of the colorful and MovieStar-studded magazine has grazed the shelves of the local press outlets all over Poland.
For the past 8 years, loyal MovieStarPlanet fans and newcomers alike have been able to enjoy all the latest news from the world of MovieStarPlanet, participate in competitions, redeem digital content for their in-game avatars and keep up with fashion and celebrity news from real life. The magazine has always been a nice cocktail of Fun, Fashion, Friendships, and Fame. Just like MovieStarPlanet!
This summer Egmont Poland released the 100th-anniversary issue of the MovieStarPlanet magazine. A milestone that marks, not only the tremendous success of the magazine and the MovieStarPlanet brand in the Polish market, but also the dedication of the editorial team at Egmont Poland. They are experts in creating relevant and fresh content and keeping the MovieStarPlanet fans engaged all these years.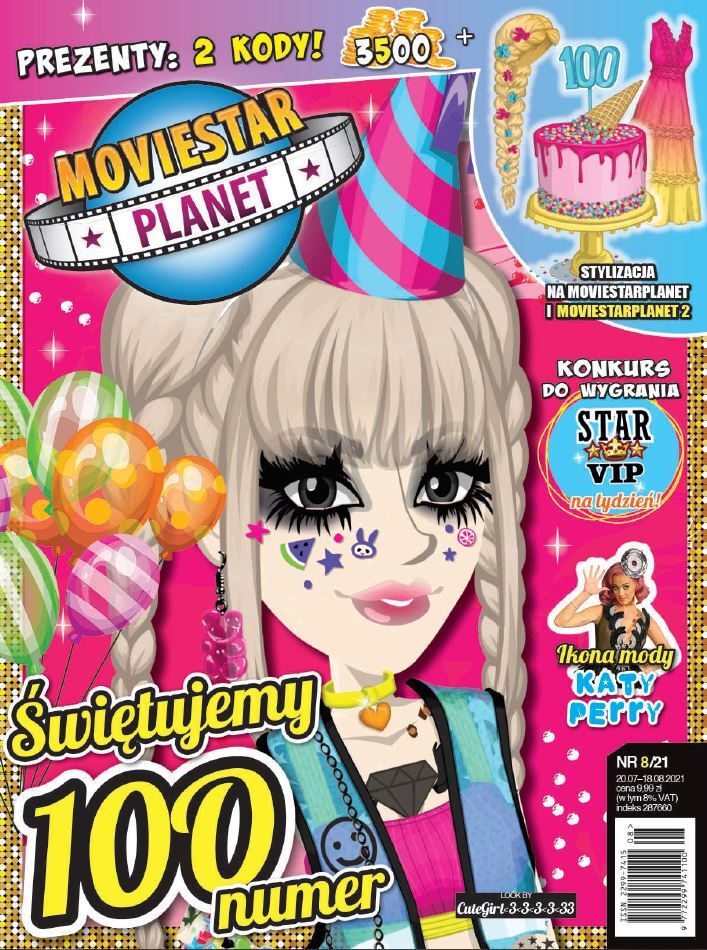 We at MovieStarPlanet greatly value our long-standing partnership with Egmont Poland and are proud to celebrate the anniversary of the 100th issue. We truly appreciate the work that goes into creating and running a successful magazine in the kids' category. The magazine's success is a testament to the value that can be created by combining a physical product, with a popular digital property like MovieStarPlanet. When done right, the two worlds can complement each other and create a unique offering with a loyal and highly engaged fanbase.