April 29th, 2021
BlockStarPlanet wins BEST LIVE GAME at Spilprisen 2021
Yesterday, Wednesday, April 28th, Spilprisen 2021 took place. Like most other events this year, the award show and yearly social event, Spilprisen, was turned into a digital event.
MovieStarPlanet, and especially the BlockStarPlanet team, followed the show extra closely, as BlockStarPlanet was nominated in the category Best Live Game.
The BlockStarPlanetPlanet team has been working hard the last year on making the game more content-driven. A big part of this journey has been adding Seasons. Regularly launching new Seasons based on a creative narrative, combined with the users' creativity, makes BlockStarPlanet a lively universe that constantly changes and evolves. We are extremely proud of not only being nominated but also WINNING Best Live Game of the year 2021.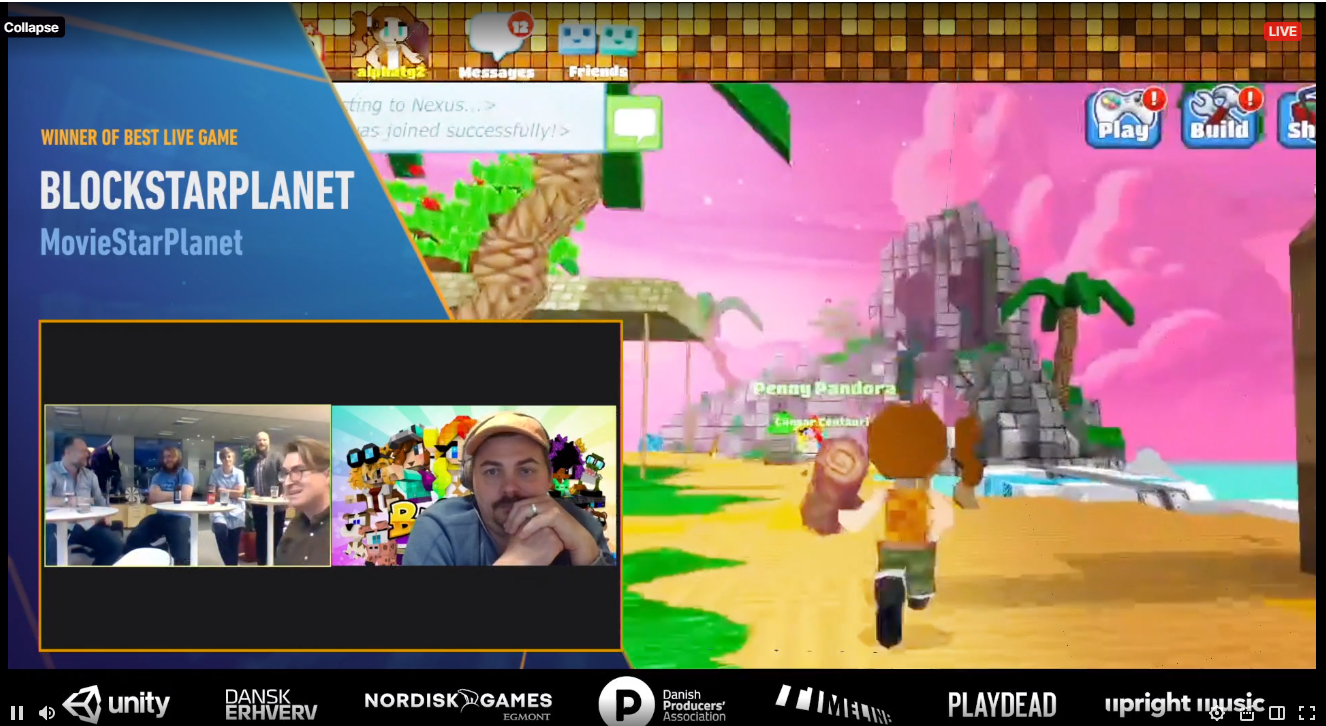 Senior Game Designer of BlockStarPlanet, Daniel Traun, dedicated the award to the players and said, "we are amazed by the users' creativity every day".
The competition in the category was fierce and we are happy to receive this recognition, but we are also extremely proud of being part of an industry with so much talent and capabilities. Without a doubt, the Danish games industry has a lot to offer in the years to come. And we are proud to be part of it!
But today, we celebrate BlockStarPlanet and the amazing team behind the game!! Congratulations!!
—
Spilprisen is a tribute to the best Danish-developed games. Spilprisen is the gaming industry's own price. It is organized by The Danish Producers' Association, which is an industry organization for producers of film, television and games.